Calming Blankets: weighted blankets to help you sleep and improve your life
Calming Blankets, an Adelaide business that offers weighted blankets to help people sleep. A product designed to provide extra comfort to people with sensory disorders.
Calming Blankets has done an amazing job becoming a trusted provider of weighted blankets. With their blankets, they have helped many people sleep and improve their quality of life. Calming Blankets are doing great not only for their customers, but also in their community by donating weighted blankets to the disabled arts program in their home city of Adelaide.
What are Calming Blankets or weighted blankets?
Calming Blankets are blankets which have extra weight sewn into them or are hand woven to be a heavy blanket. Providing a deep pressure touch therapy to help with sleep and reduce sensory overload. They have a number of designs, weights and sizes to choose from, so everyone should be able to find one that suits them.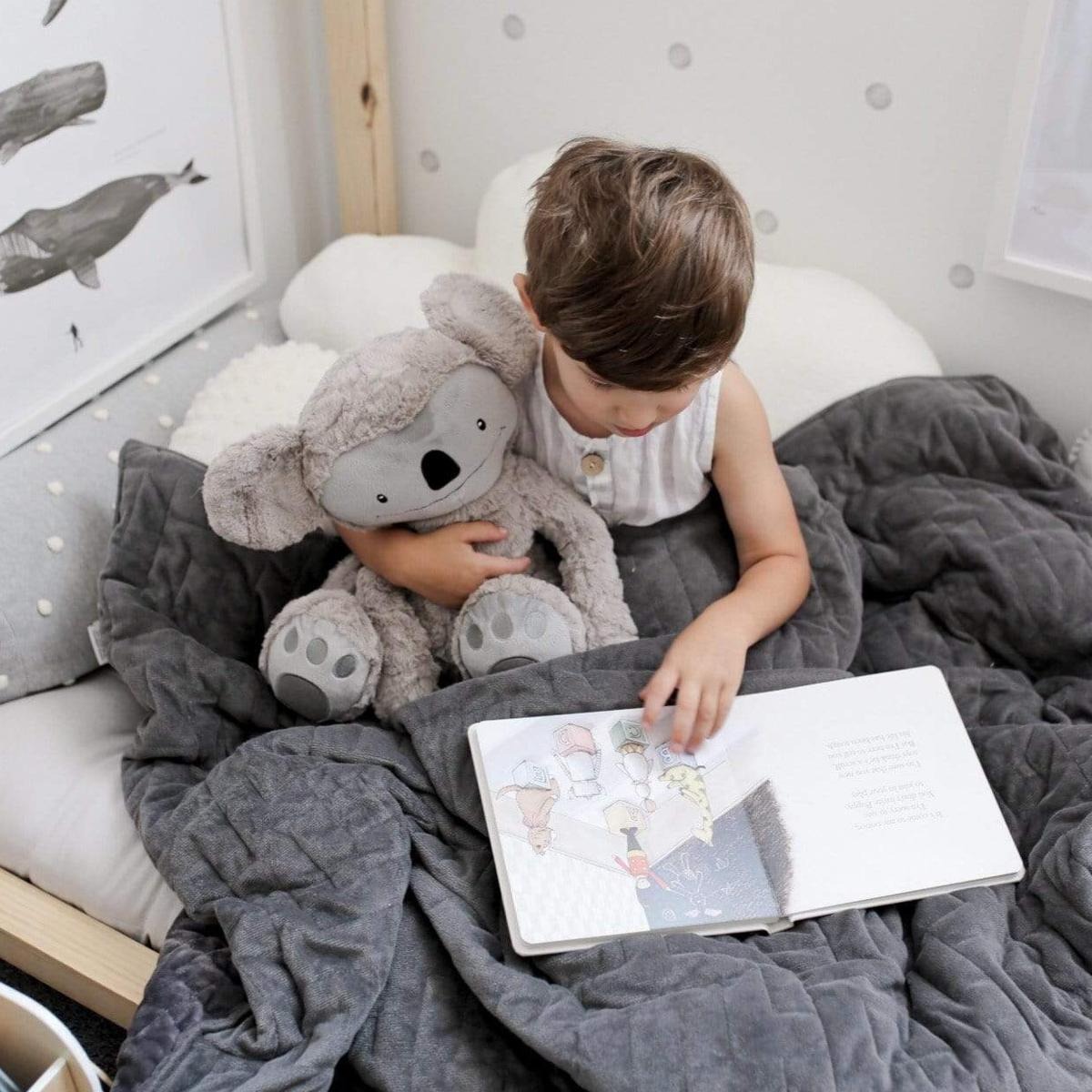 Calming Blankets are especially useful for autistic kids and adults who suffer from high sensory seeking behaviour as they can learn to control their sensitivity. Weighted blankets are used for sleep, stress relief, pressure therapy and sensory seeking behaviour. As the weight can help you to calm down if you find yourself overstimulated. Weighted blankets have been known to reduce hyperactivity, restlessness and tantrums in children. Allowing people to cuddle into their own space of safety.

Kids Weighted Blankets    
The idea behind Calming Blankets
People love cuddling up in front of the TV with a warm blanket and a particular someone (even if it is just a pillow at times). It is a calming experience being wrapped with a little bit of additional pressure. The sensation of embracing someone induces calmness for many. Hugs from others when we're elated, joyful, sorrowful, or uncomfortable are all experiences that we can appreciate. Put simply, hugging improves our health and happiness.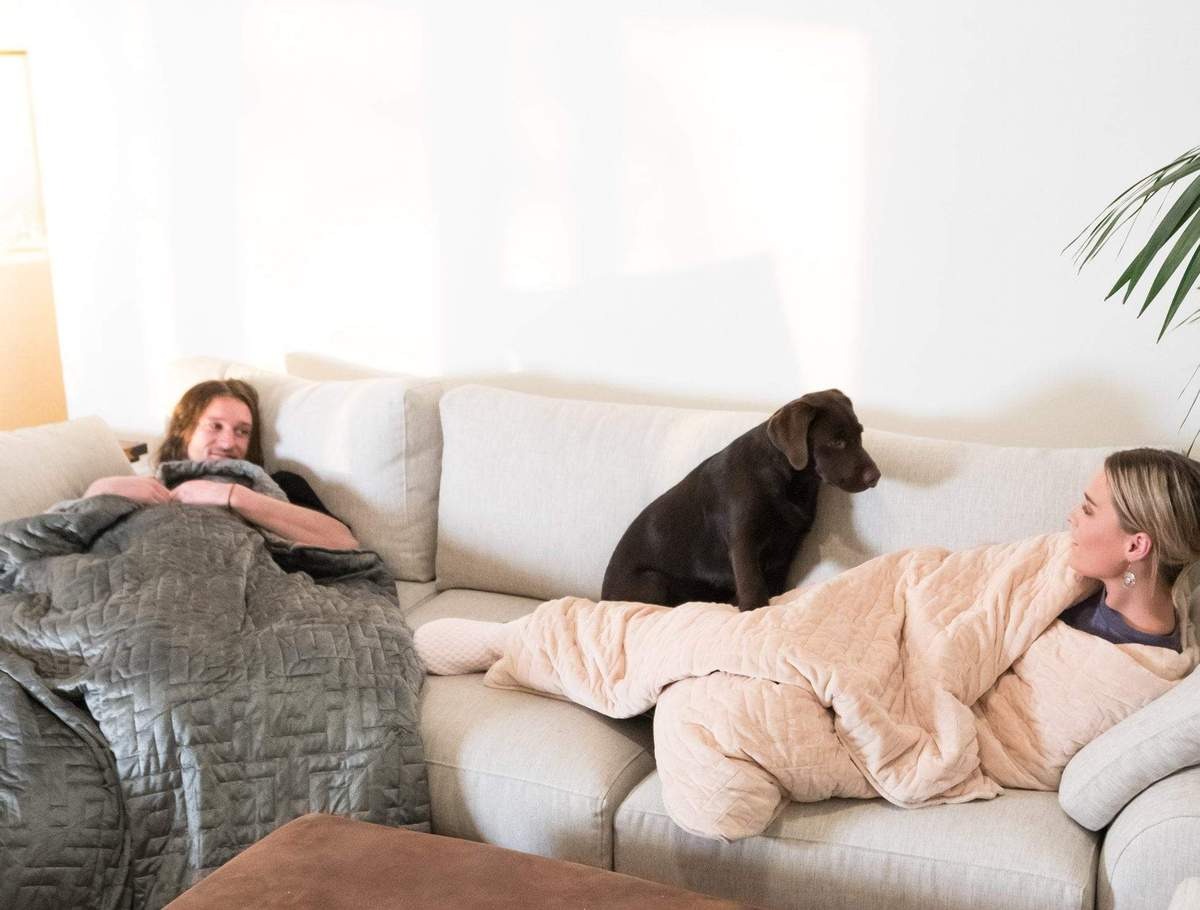 This is the principle of Calming Blankets. The weight it offers around the body mimics the hugs we need to help improve sleep, relax and reduce stress. The blankets are being used by many people to get deeper REM sleep, while others love their blankets to get that feeling of calmness. As a result, simply by using their weighted blanket, users can go to bed and their productivity and mental health improve.
Weighted blankets available from Calming Blankets
Calming Blankets have an excellent range at their online store. Their weighted blankets are of high quality and craftsmanship. So you can be sure you are buying a top quality blanket.
Calming Blankets have blankets that are available in different weights. They cater to both children and adults with sensory disorders, but also people who just want that extra sense of comfort and weight. Calming Blankets have blankets that are available in different fabrics which is great for people who have allergy issues or don't like certain fabric types.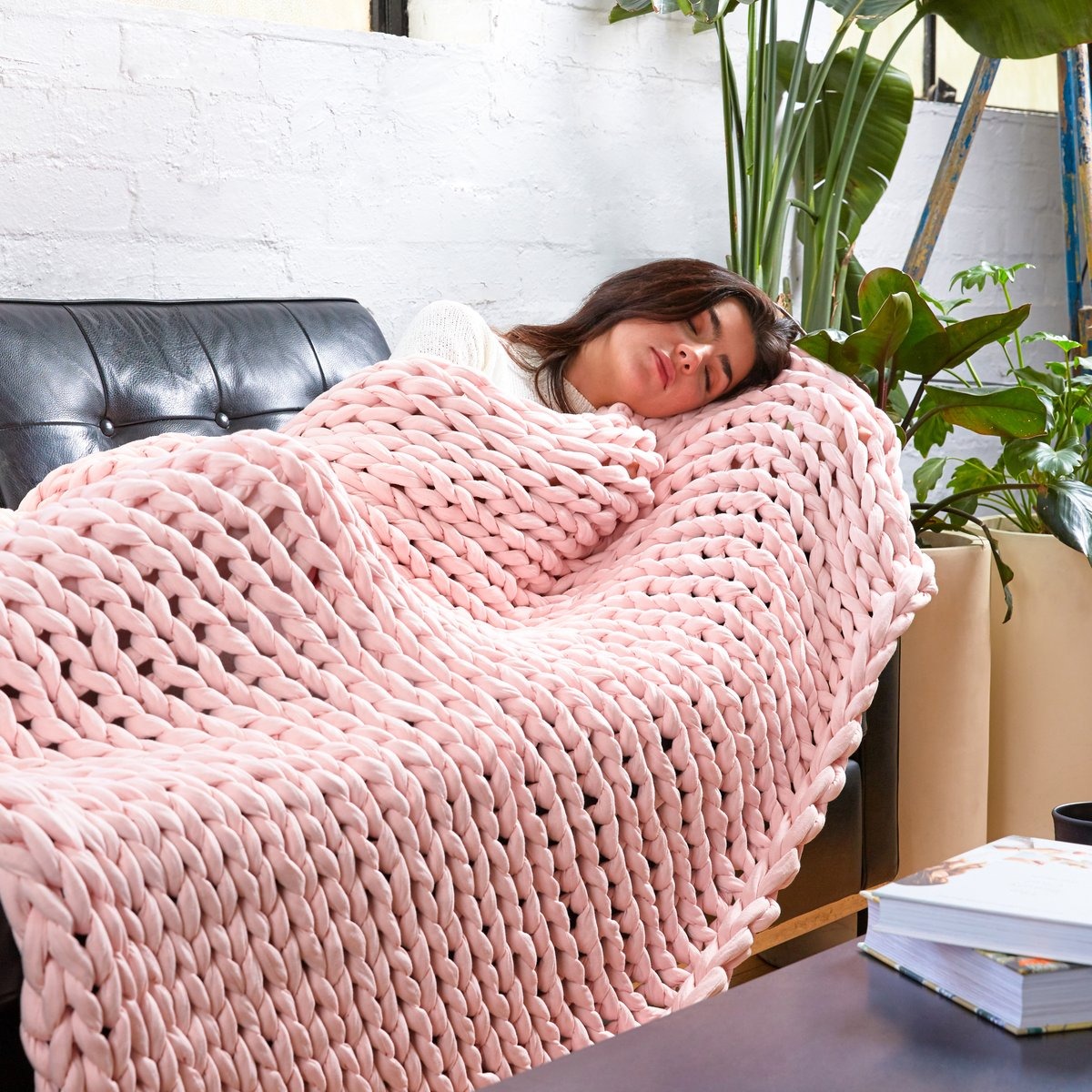 Calming Blankets have their ultra soft warm blanket as their original weighted blanket. They also also have a hand woven option that can be used all year round as it doesn't trap heat. Great for the lounge room or as a cover over your existing blanket for the extra weight. Another great option from Calming Blankets is their bamboo weighted blanket for hot sleepers, great for those that appreciate weight but need something that won't overheat them.

Hand Woven Weighted Blanket
Should you get a Calming Blanket?
If you are looking for a new blanket to help you sleep and reduce stress, then a weighted blanket from Calming Blankets may be the answer. You'll find their blankets are great for any season of the year as they have options that will suit your needs whether it is hot or cold. You can choose from a wide range of sizes including single, double, queen and king sized blankets. The price range is very reasonable compared to some other suppliers. So you are sure to find something that will suit you or the person you are buying it for.
The Calming Blankets are blankets which you will love and appreciate long after the first night of using them. They are made with a very soft fabric that feels great against your skin, but also keeps the weight evenly distributed for a comfortable hug like pressure. You'll notice how well they help you sleep on the first night's use.