Oh Happy Home, for handmade organic rugs and soft furnishings, made to last
Oh Happy Home, helping you transform your home, with handmade rugs and soft furnishings, that look good, feel luxurious, and stand the test of time.
Your home is your safe haven. You want to feel comfortable, relaxed and at ease and choosing the right soft furnishings goes a long way to help you achieve this. Oh Happy Homes have you fully covered from the front door mat, plump cushions on the sofa to the beautiful woven wall hangings and bathmats in the bathrooms, Oh Happy Home have it all.
Designing and creating rugs and soft furnishings that stand the test of time
Oh Happy Home create rugs and soft furnishings that transform a house into a home.  Products that stand the test of time and still look and feel amazing.  This is why they designed a range of rugs that were machine washable. Whether you have pets, children, or both, you can still have that beautiful rug that looks perfect in your lounge with the piece of mind that it is chemically free, 100% cotton and above all, washable.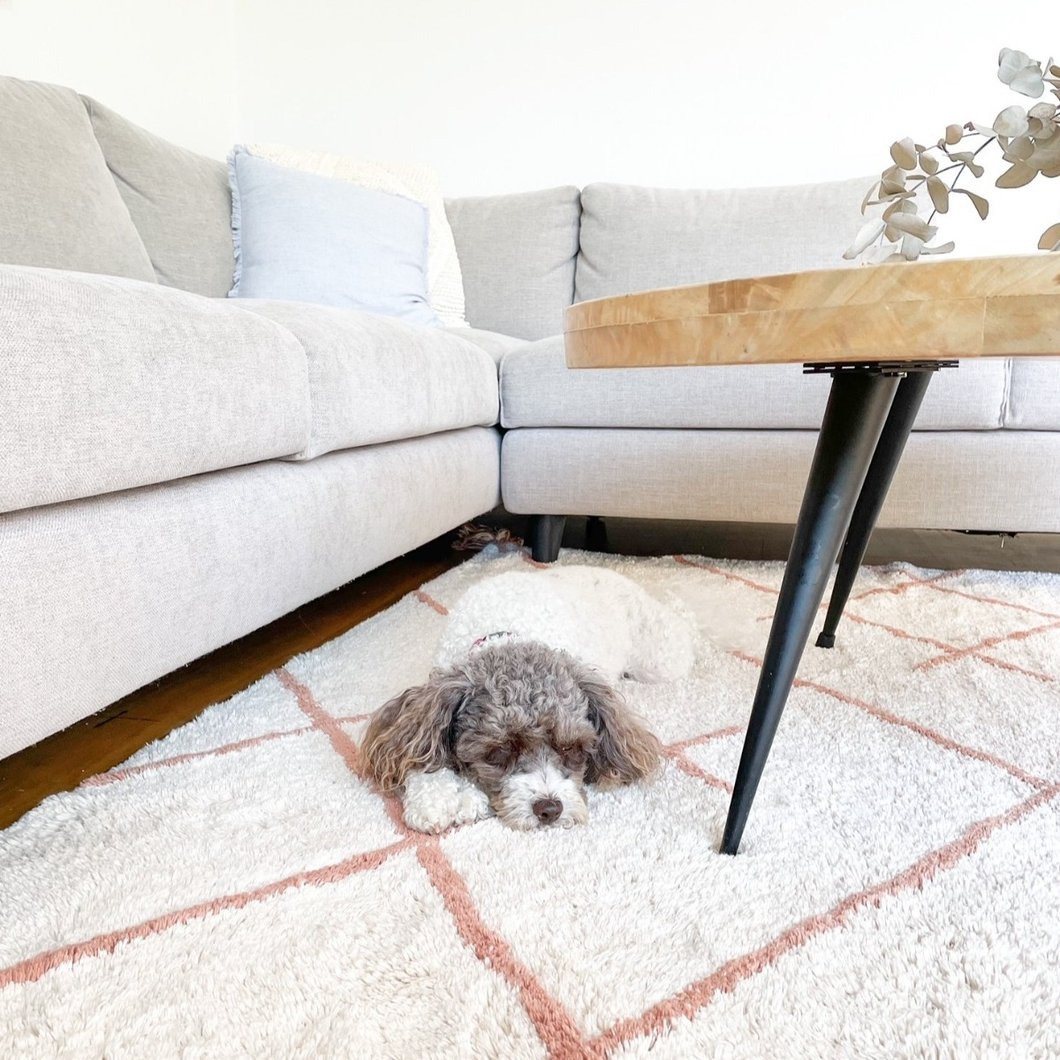 Design your child's bedroom
Oh Happy Home offer a large selection of fun but robust rugs and soft furnishings for the little people in your lives, ranging from decorative wall hangings, fun finger puppets, not forgetting the fabulous felt ball sheep collection to name but a few.  Their products will help to design that fun and safe environment for your children.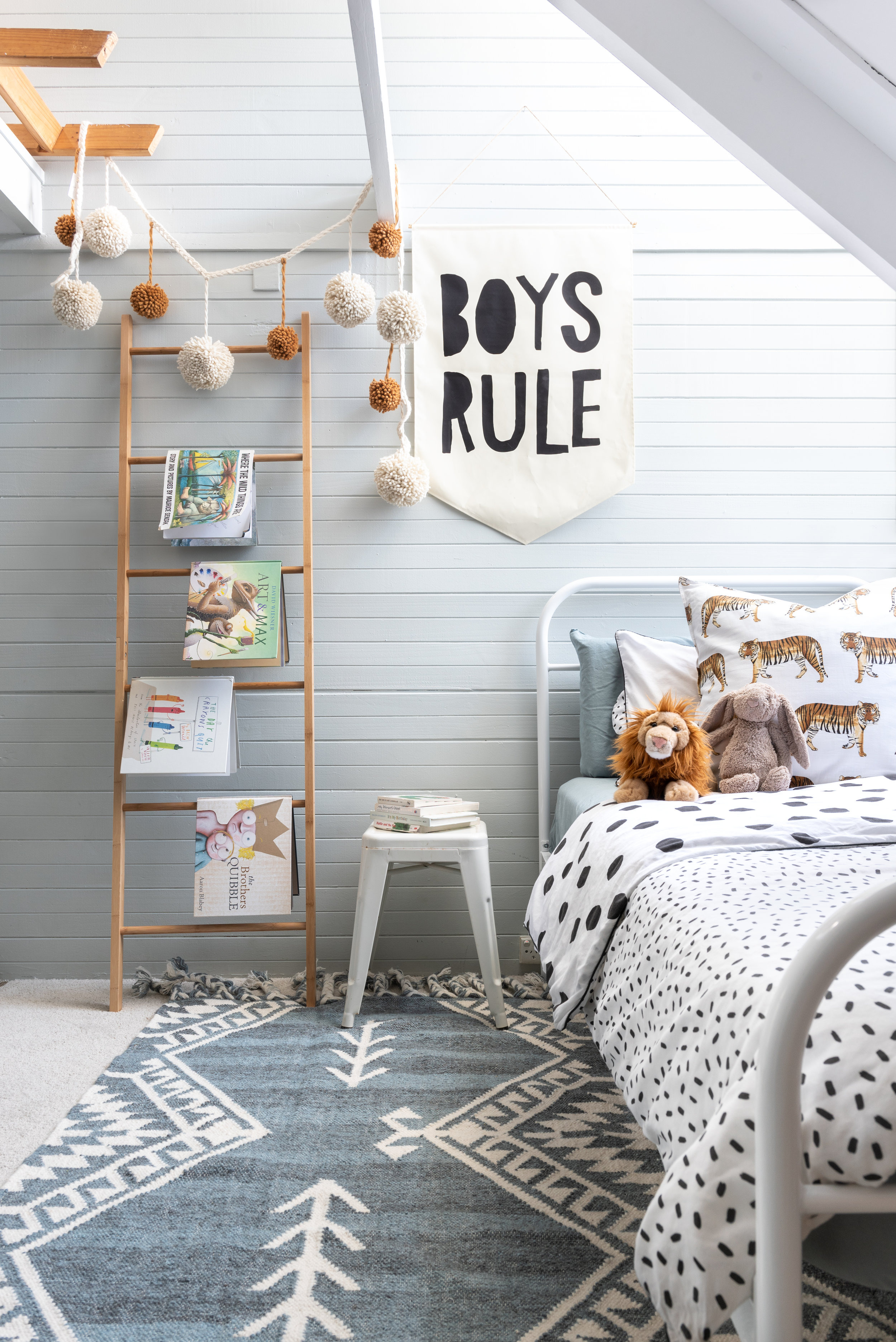 New additions to the Jasper Knit Rugs
The collection  of the most popular rugs, the Jasper Knit Rugs, has just got better! The Jasper Knit rugs are now available in "Dune", a blend of light grey, sand and beige woollen yarns. The rugs are luxuriously soft, chunky knit, and densely felted resulting in minimal fluffing, ideal for a lounge or bedroom because of their cosy feel.
The Jasper Dune Knit rugs are available in a range of sizes:-
120 X 180cm
140 X 210cm
160 X 240cm
200 X 300cm
250 X 350cm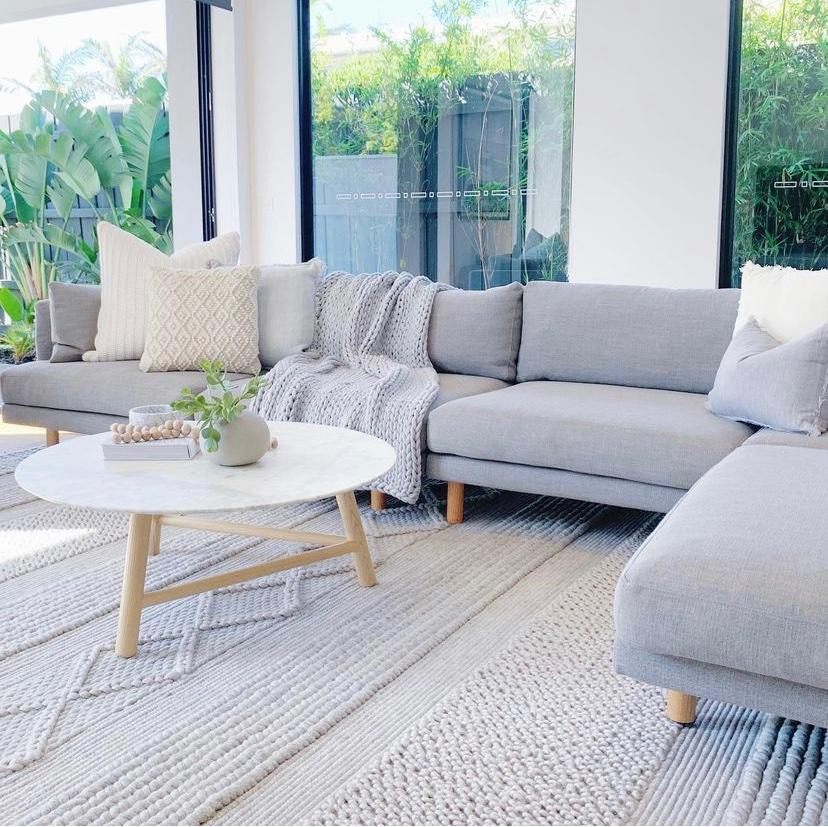 Shop the Jasper Knit Dune Wool Rug
Nomad Natural Oversized Bath Mat
We all know how messy bathing kids can be but, the clever designers at Oh Happy Home have covered that with the Nomad Natural Oversized Bath Mat. Machine Washable, this rug also has the added benefit of being non-slip, perfect for wet feet, making bathtime less stressful and safer. This versatile rug can also be used as a runner anywhere in the house.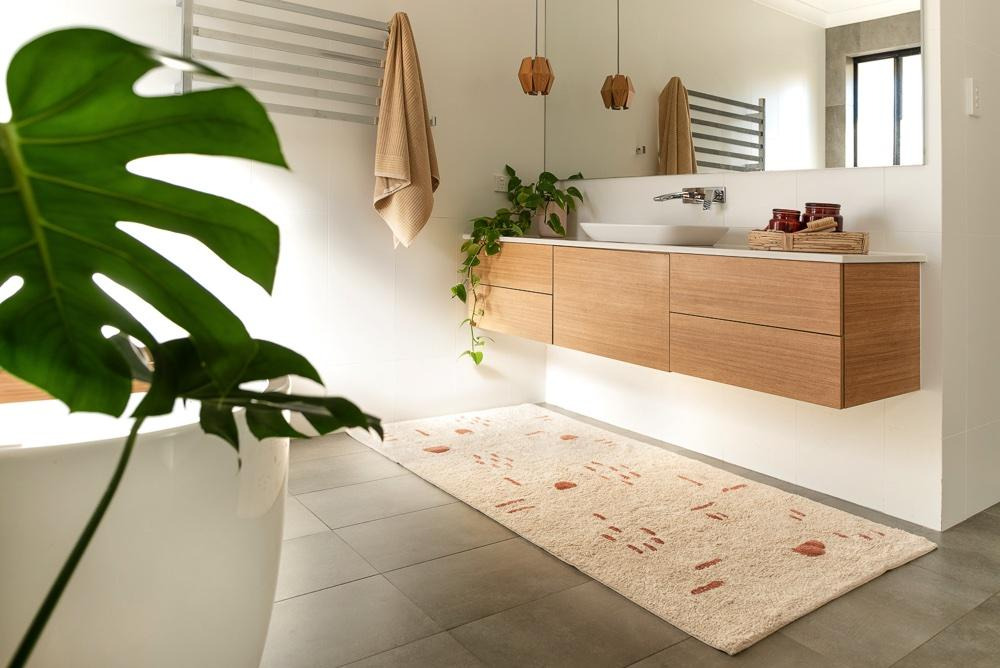 Shop Nomad Natural Oversized Bath Mat
Natural Braid Wool Rug
Made from New Zealand wool and handmade on a loom, the Natural Braid Wool Rug  is known for its durablitity.  This heavy duty rug will serve you well through the years whilst maintaining its style and appearance.   It is reversable and has no shedding, the perfect addition to any part of the house, especially those that have heavy traffic passing through.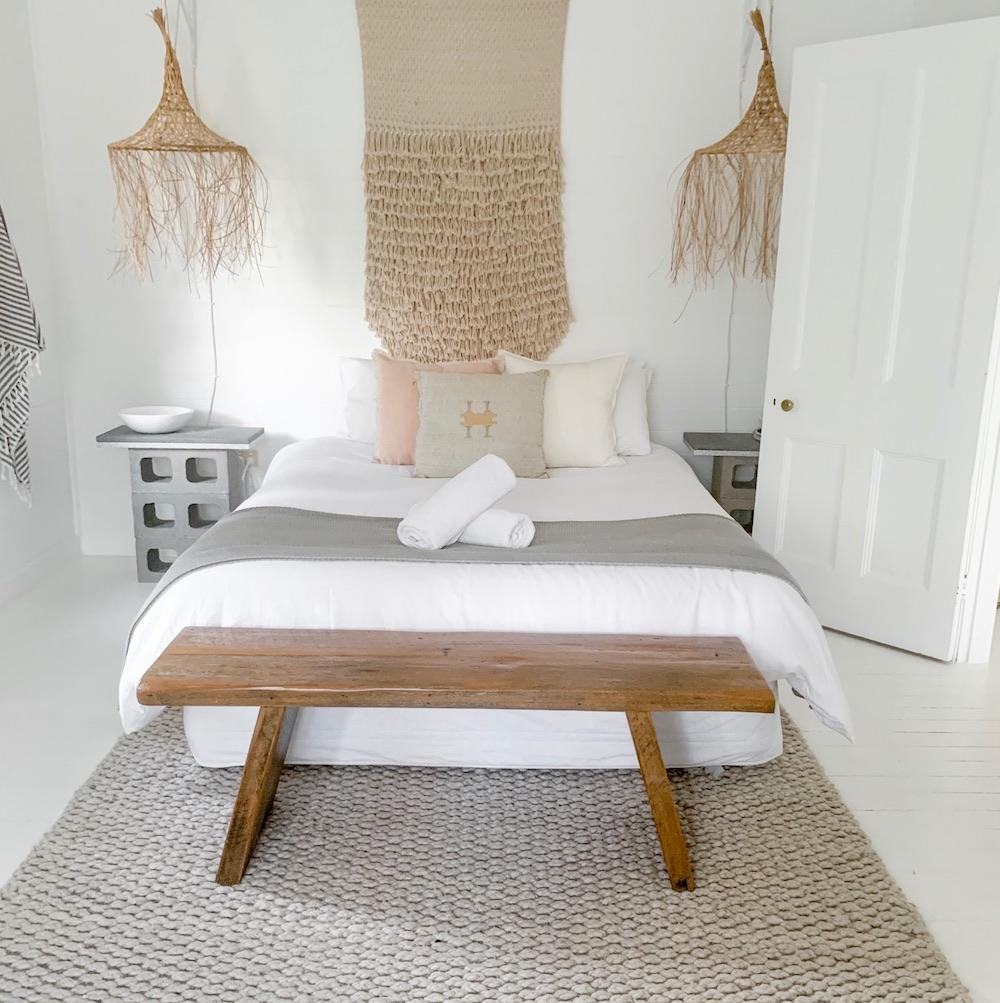 Homewares Collection
From Baskets and wall hangings to throws and cushions, Oh Happy Home provide everything you need to turn your house into a comfy home.  Specially designed with a sense of style mixed with durability and natural fibres, the Homewares Collection bring it all to the table.  The small round trivet will brighten up any room whilst the Pot Sponge Up Pendant, handmade in Spain and created from a mixture of contemporary and traditional , adds a warm ambience to the room and is  available in four colours,  White, Terracotta, Chocolate and Dark Terracotta. 
Visualising before buying
A great feature that Oh Happy Home have added to their website is the Visualiser section. With this handy app, you are able to upload a picture of the room or space, then insert your choice of rug and position it within the room. This will then allow you to see if that rug complements your room or space before buying.
The vision behind Oh Happy Home
Australian born Oh Happy Home founder, Amy Eaton, is a designer with a Fine Arts Degree in textiles. As the mother of three boys, Amy quickly realized that rugs and soft furnishings purchased for a home with kids had to stand up to a lot of wear and tear, including being washable.

All the products manufactured by Oh Happy Home are designed by Amy in Australia, through her design company Happy as Larry Designs. Environmentally friendly products and materials that are ethically produced are the focus of the Oh Happy Home brand. Amy and her team visit Nepal and India regularly to check first-hand the conditions and workplace of their craftsmen. Oh Happy Home products and materials are ethically produced by craftsmen whose families have been crafting their trade for generations. Not only does Amy want the world to see the fabulous work these craftsmen produce, but she also wants to give back to these local people. By producing small batches at a time, Amy ensures the weavers are consistently able to work all year round, which in turn provides their families financial security throughout the year.

Oh Happy Home also ensures that all of the products are crafted by adults and not children!  Anti-child labour is something that Amy also holds dear in her heart which is why Oh Happy Home is proud to be an official partner of GoodWeave® International. GoodWeave International has spent the last 25 years trying to eliminate illegal child labour in the rug-making industry. They also fight for better education for these very same children.

All of the products of Oh Happy Home carry the GoodWeave label meaning that a percentage of what you pay for a rug will go to support GoodWeave's social programs in countries like Nepal, Afghanistan and India.
So, for rugs and soft furnishings ethically made, created by true craftsmen, and made to last, take a look at their website and start transforming your home today.