Koskela creates innovative, award-winning housewares and furniture in Australia
Koskela is a Rosebery, Australia based design company with a mission to design quality household products and furniture with ethical, environmentally conscious practices
Design by Koskela is not only beautiful, but beneficial
Koskela has designed furniture and housewares for places of business, educational institutions, and homes throughout Australia for the past twenty years. Their contemporary style suits bright, open spaces. And the sleek lines and simple color palettes are made to outlast flashy trends. Their pieces are flexible and durable as well as fun, and their hope is that their customers will treasure their amazing designs for life.
Businesses and institutions around Australia have contracted Koskela to provide them with furnishings for their work spaces. The contract page on Koskela.com walks business owners through the seamless process of becoming a long-term customer.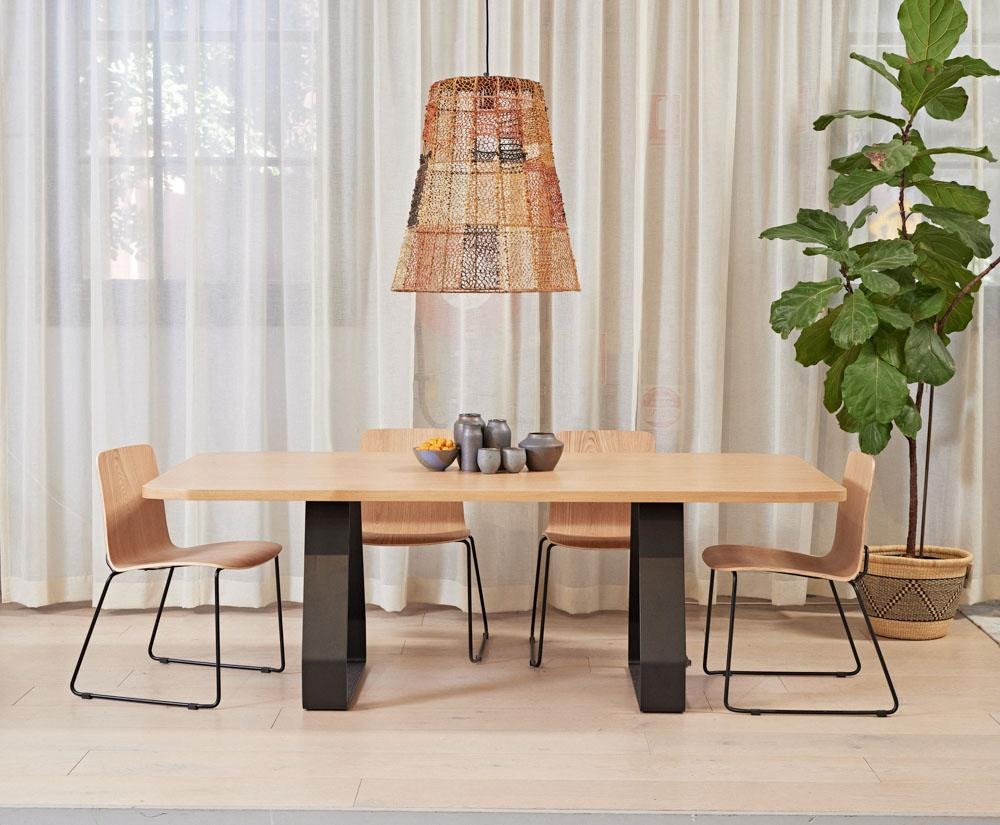 Shop Dining Tables at Koskela

It's no secret that Koskela is an award-winning furniture and home décor brand. In fact, their  tables, chairs, sofas, rugs, cushions, pillows, lights, and other home items have been winning design awards for over ten years. Koskela has also won Idea awards and an award for best retail space in Australia.
One of the best things about Koskela is that the furniture brand works tirelessly to do good in the world. Recently, Koskela was certified as a B corporation. B corporations are leaders in the global movement of businesses operating for good. Koskela took no extra steps as a company to fit under the B corporation umbrella. Their mission has always been to design furniture and home decor with the best, most ethical practices possible.
Koskela makes it simple for home designers and homeowners to enjoy their selections. Not only are Australian homeowners and interior designers buying local, as Koskela never outsources, but they are also purchasing top-quality bedding, tables, ottomans, sofas, rugs, blankets, pillows, lighting, and more. Each piece of furniture and décor is built to last, and comes with a long-term warranty.
The journal section of the Koskela website not only gives helpful pointers to budding designers and inspired homeowners about what furniture will fit beautifully in each room, but it also features articles about Koskela and its mission of tribal inclusivity and environmental practices.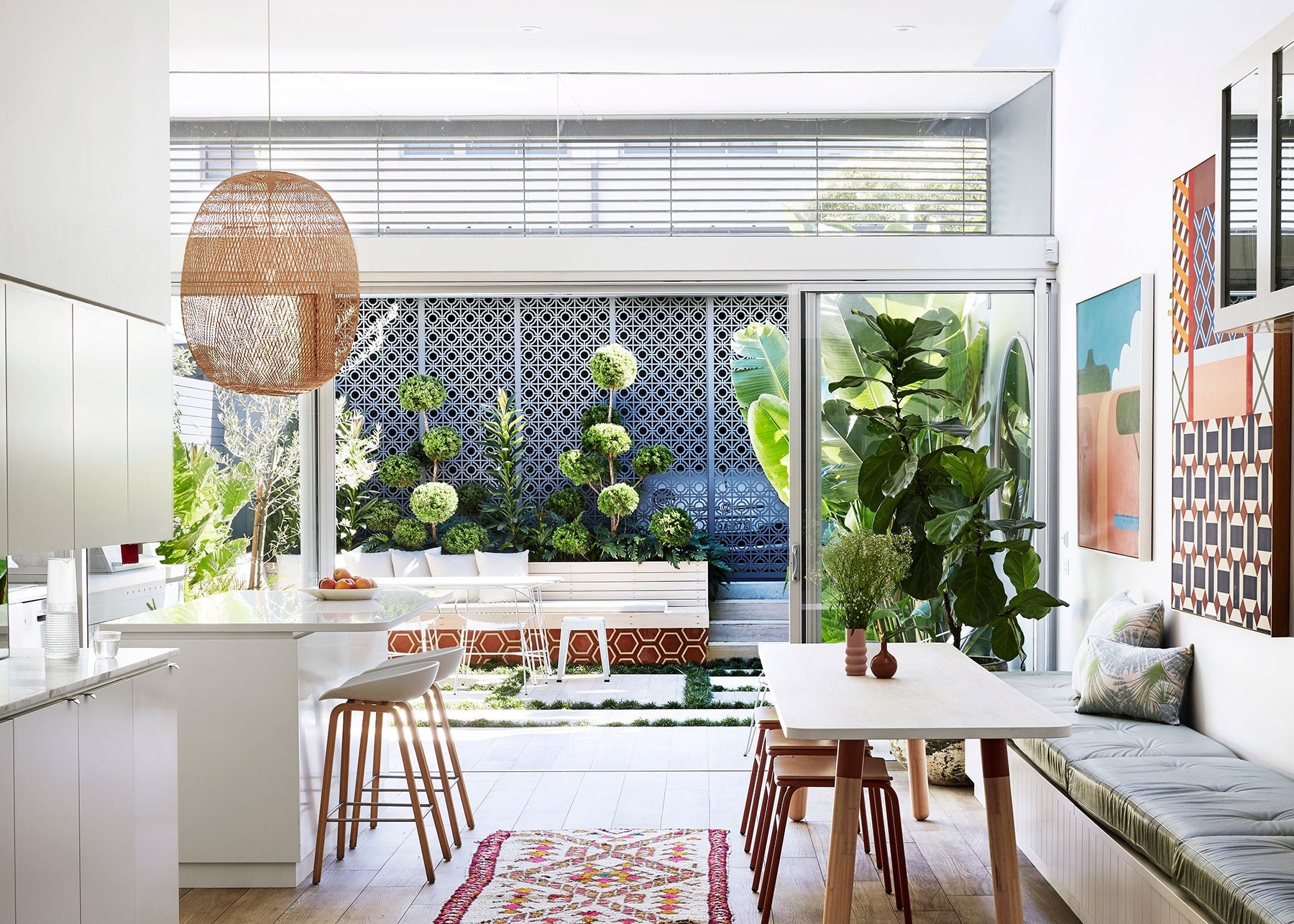 Koskela is committed to using their home décor design and production skills to empower Aboriginal and Torres Strait Islander artists and craftspeople. Artists at Indigenous-owned art centers and the creative team at Koskela collaborate to create new contemporary design products and concepts. This ensures that Indigenous artisans have an income independent from the government to continue to create what they love and live the lives they are meant to live.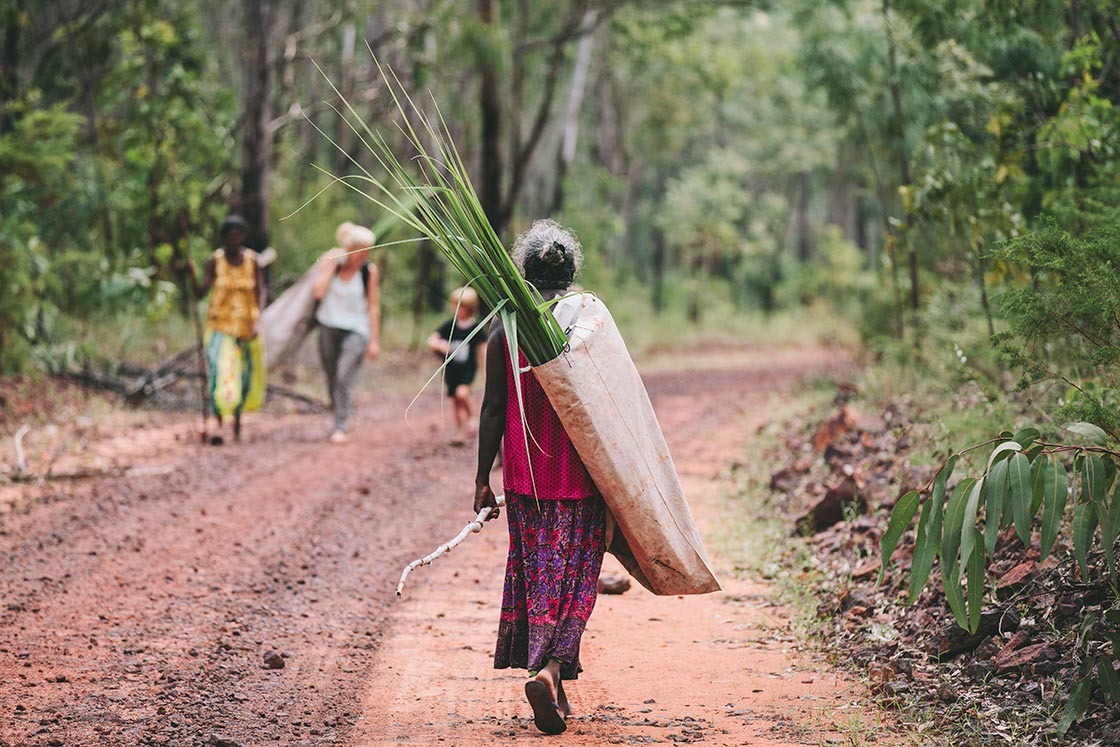 Since 2017, Koskela has committed an additional 1% of all sales to go towards the projects with Aboriginal and Torres Strait Islander owned Art Centers.  This 1% is derived from the sale of other Koskela items such as furniture, lifestyle design, and corporate projects. To date, Koskela has raised over $550,000 in funds.
Koskela works with artists through their Art Centers and are members of the Indigenous Art Code which is a system to preserve and promote ethical trading in Indigenous art.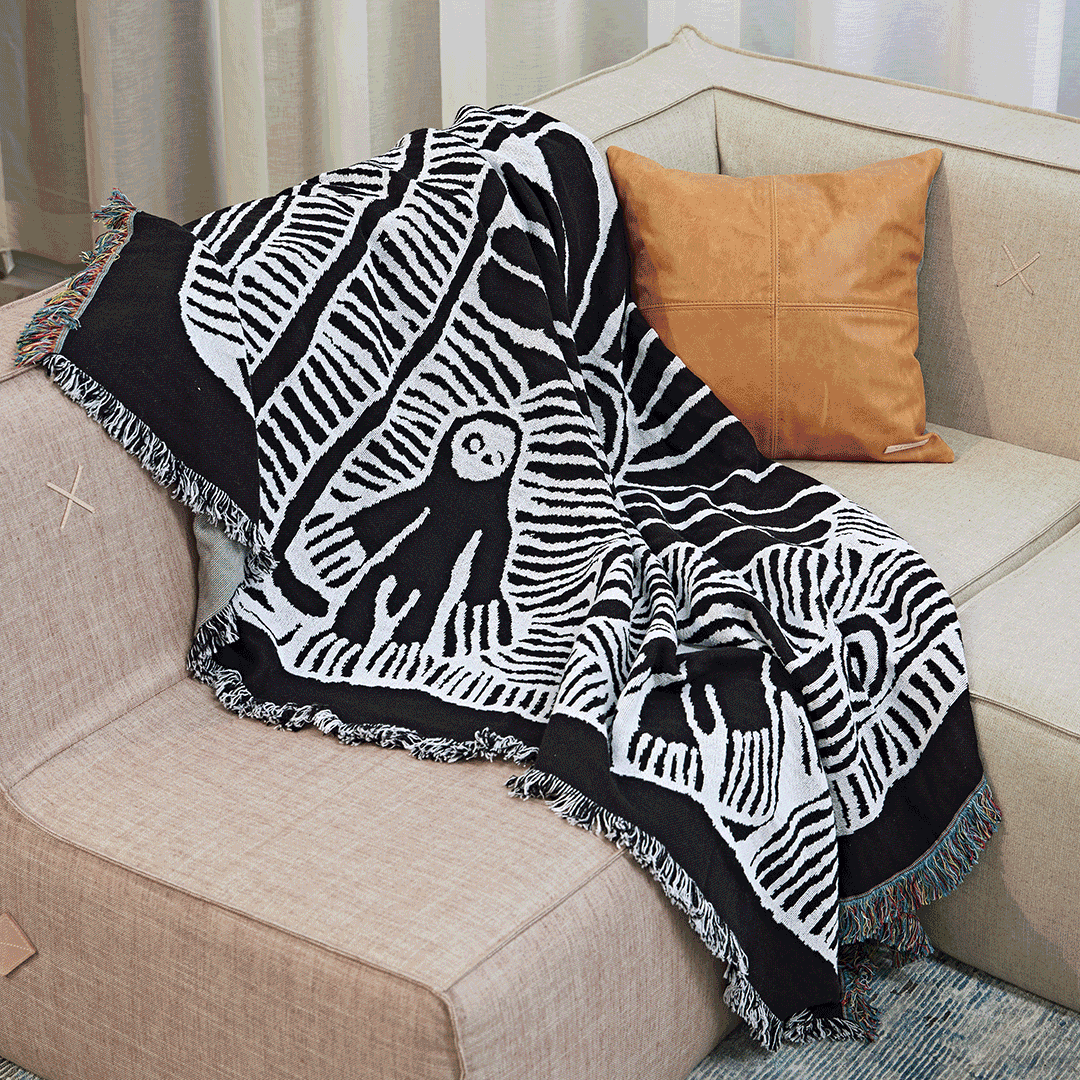 Koskela designs for more than just your home
Given that creative nature is the driving force behind Koskela and its impeccable furniture designs, they now offer much more than home furnishings. Their lifestyle line offers products from clothing and accessories to leisure items like books, games and puzzles.
One of the most fun items in this lifestyle collection is the Learn to Weave kit by Tjanpi Desert Weavers. It includes everything you'll need to get started weaving your own basket, an awesome gift idea for the crafter in you life. Tjanpi Desert Weavers is a social enterprise of the Ngaanyatjarra Pitjantjatjara Yankunytjatjara (NPY) Women's Council created to enable women in remote central deserts to earn their own income from creating art. Tjanpi represents more than 400 Aboriginal women artists from 26 remote communities on the NPY lands. 
Koskela also offers a line of beauty, grooming, and skincare items. They offer beauty lines like Maryse, a skincare line made organically and naturally, and Addition Studio which offers products made locally in Byron Bay.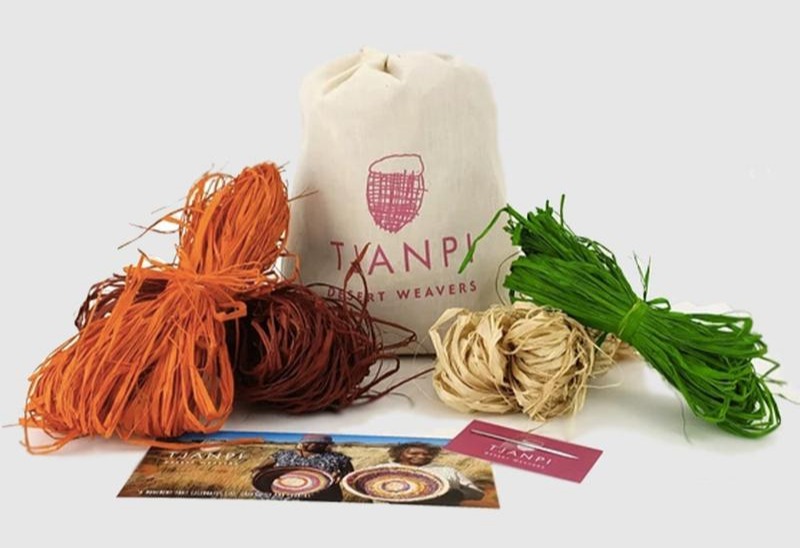 Koskela stands by their commitment to produce ethically, locally made furniture and décor for your home, office, and lifestyle. Quality sofas, tables, chairs, lighting, and home design may be their foundations, but their mission to help indigenous peoples as well as practice environmentally-sound manufacturing makes them a leader in ethical business solutions worldwide.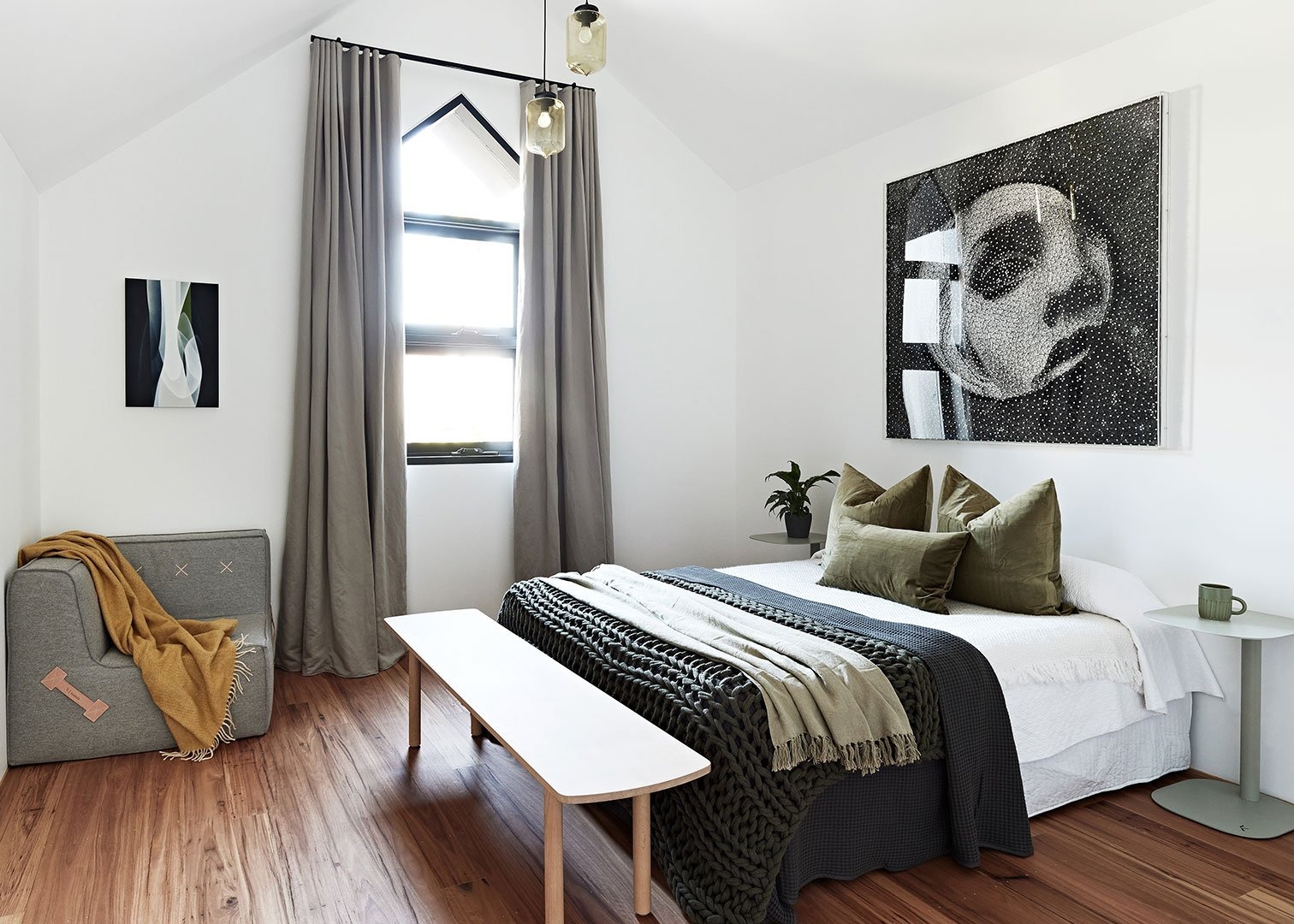 Koskela ships homewares products within Australia for free. Shipping of furniture, rugs, art and lighting is dependent on your location and calculated at checkout Allow 1-2 business days for dispatch, a further 1-2 business days for metropolitan deliveries, and 2-4 days for regional deliveries. 
Koskela offers international shipping only on homewares products sold online. Artwork, furniture, rugs and lighting are currently unavailable for sale outside of Australia. The buyer is liable for customs or duties taxes in in the destination country. Koskela charges $25 for shipping homewares products to New Zealand, and $60 for shipping to the rest of the world.