Edible Beauty refines your skin with natural beauty products
Edible Beauty is an organic skincare and wellness line based in Australia. The products are wholesome, natural and made with high quality ingredients.
Edible Beauty skincare products are actually good enough to eat!
Edible Beauty makes holistic products using vegan, gluten free, and cruelty free ingredients. Their products are pure and high quality, which is how we should all want our skincare routine to be. On their website, you can find The Core Four which comes with a gentle coconut cleansing milk, a refreshing toning mist, a hyaluronic acid plumping serum, and the weightless vanilla silk hydrating lotion. This the perfect starter kit for someone who wants to try natural skincare products.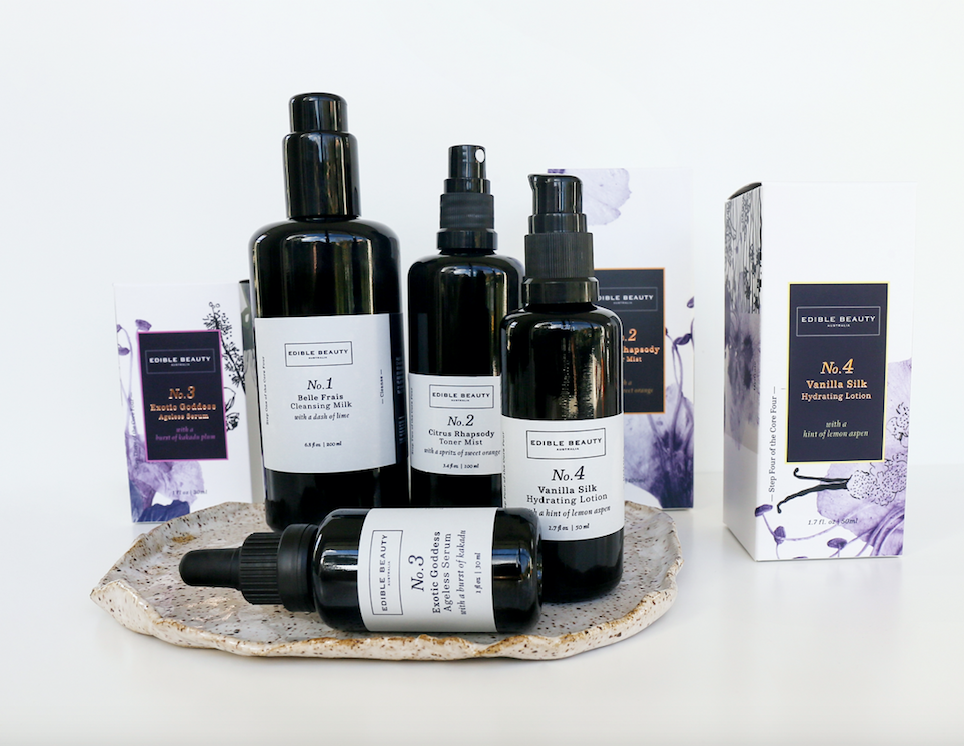 Protect the skin you're in with natural sunscreens
You can also shop for items individually from toners to serums, face oils, moisturizers, face masks, eye products, exfoliators and more. Protecting your skin from the sun's UV rays is very important no matter your age. Edible Beauty has an SPF 50 natural sunscreen, which is an amazing organic skincare product that will help to protect the skin from sunspots or damage from being outside for too long. The brand also carries an eco-friendly, natural hand sanitizer made with colloidal silver. This product is proven to protect from germs and is long lasting. For ultimate hydration, Edible Beauty Australia has a Green Goddess Lip Oil as well as their Goddess on the Go balm which will deeply nourish and protect the lips.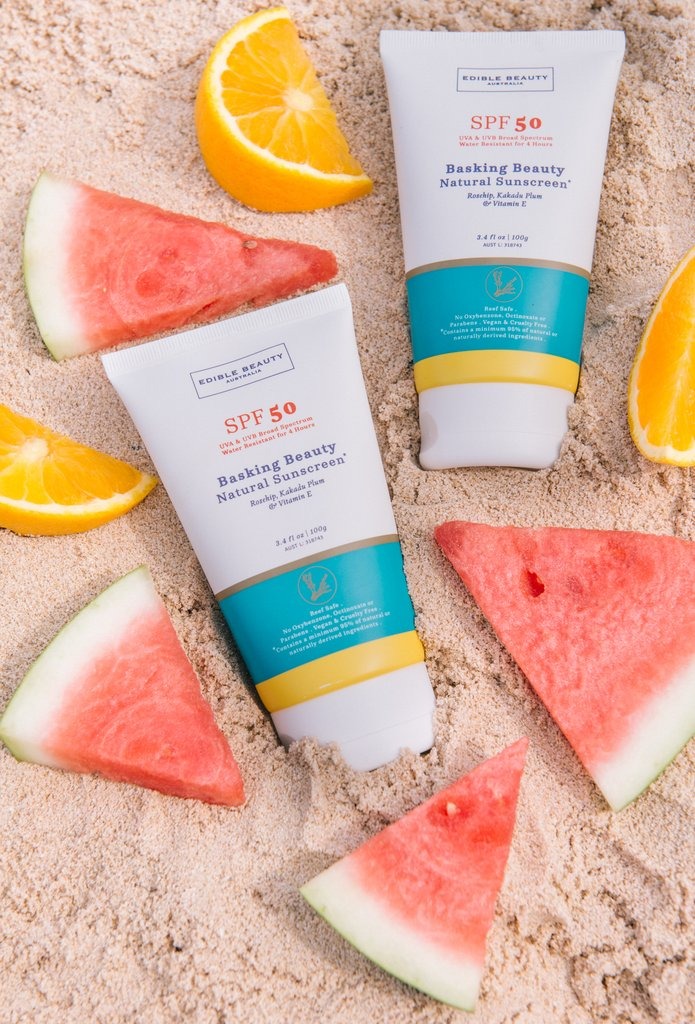 Edible Beauty Skincare Products
Natural products that fit into your daily lifestyle
In addition to their natural skincare products, Edible Beauty carries collagen powder, gut powder, herbal teas, and beauty elixirs to keep us feeling healthy and detoxified. Let's take a look at some their organic supplements.
Native Plant-Based Collagen Powder $5.50 AUD
Complexion Protein Powder $37 AUD
Gut Replenish Powder $54 AUD
Beauty Dew for Hair, Skin and Nail Support $39 AUD 
Beauty Detox Shot for Liver Support $39 AUD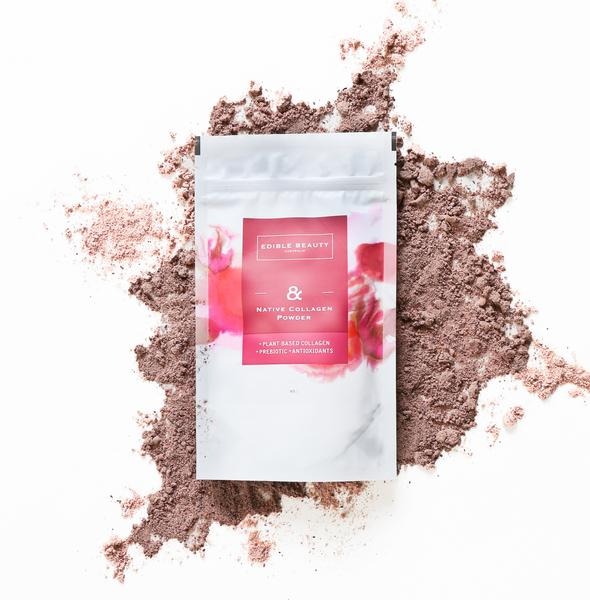 Edible Beauty Wellness Supplements
How to decide which Edible Beauty skin care products are right for you
You can take their virtual skincare quiz to find out some information on what products could benefit you most. First describe your skin – on a normal day mine is dry and often feels tight and craves hydration. Next, my main skincare goal – hydrate and nourish. Thirdly, select your age group. You can then select how many steps you prefer in your skincare routine, 0-3, 4-6, or 7 plus. Lastly, you can select yes or no in regard to if you have interest in taking supplements in addition to using topical skincare products. Just like that, Edible Beauty makes a full skincare regime for you that you can add to your cart in one click. Plus, if this is your first time ordering with them, you can earn 20 percent off your first order with email sign-up.
Edible Beauty wants to help the planet
In an effort to help the planet, join the TerraCycle program which allows you to recycle your Edible Beauty skin care and wellness products. First, visit their program page to join, and shortly after you will receive a confirmation email. Next, start saving your empty products in a cardboard box that you may have laying around the house. They accept face masks including packaging, sachets and tea pouches, containers including caps and lids, as well as droppers, pumps and spray closures. When you are ready to ship, you will have access to free shipping labels which you can download and print. Once the box is good to go, you can drop it off at an Australia Post near you for free! Edible Beauty is on a mission to do what is best for our bodies, and our planet.